The Joys of Insomnia
I woke up this morning at 1:30 am.  Unable to sleep I decided to take a walk around the Stanford Quad.  Aside from a pair of raccoons unsuccessfully foraging for food and a stray cat too shy to pose for my camera I saw not another living soul.  I mean that literally, there wasn't a nightwatchman, or a cop, or a bicyclist, or a tourist to be seen.  There was absolutely no one.  I could have been dressed as a six foot chicken, or not even dressed at all, and no one would have noticed or cared.  And do you know what, it was wonderful.  I felt as if that peaceful spot on planet Earth was there just for me and no one else.  I've visited the Quad countless times before but it was never like this.  The complete absence of other people made me feel as if I was seeing it all for the very first time.
I stopped to take a picture of the church.  The lights were on inside so the stained glass looked beautiful.  Most people assume that the mural on the front is a fresco, or some other form of painting, but it's not.  It's actually a highly detailed and incredibly intricate mosaic.  I once heard an art history professor complain about it.  He said it was almost like another medium.  But I like it well enough.  The mosaic was destroyed in the 1906 Earthquake.   Long before it was rebuilt locals gathered up the broken bits of the smashed original.  Thousands of chunks of rubble inlaid with brilliantly colored tile and gold leaf were scooped up and squirreled away as souvenirs.  How do I know?  The remaining bits were passed down from one generation to the next.  I've seen them on display in Palo Alto homes.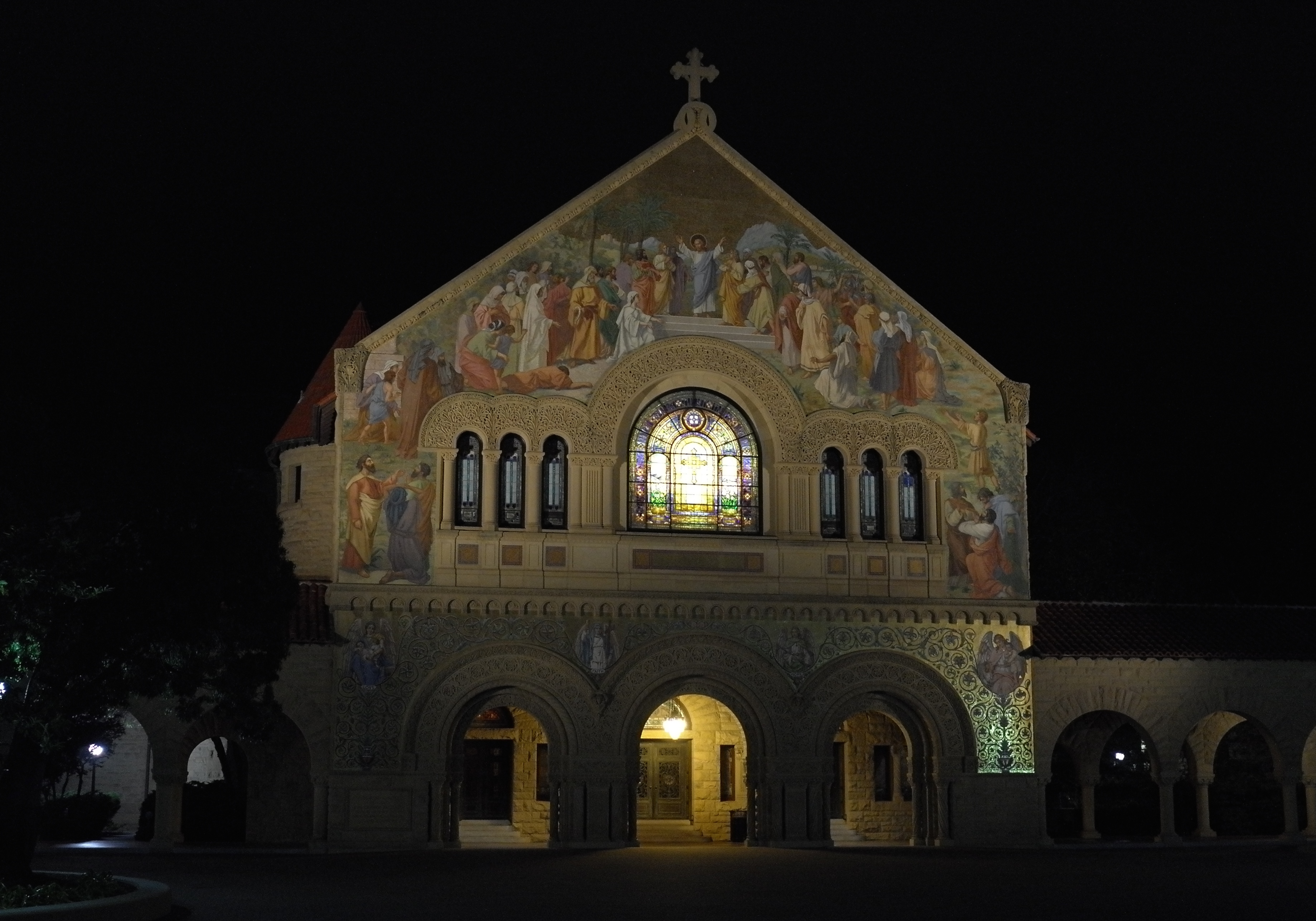 Show EXIF
Aperture: ƒ/2.8
Camera: LEICA X2
Taken: May 13, 2016
Flash fired: no
Focal length: 24mm
ISO: 1600
Shutter speed: 1/30s