Silicon Valley Street Light
Is there any other place on Earth where the street lights challenge pedestrians with philosophical questions?   If so I haven't heard of where that might be.  This light post was found on University Ave in Palo Alto just across the street form the Apple Computer store.  It reads;
Questions About Your City

Would you describe yourself as someone who believes in progress?  If, so what does the idea of progress mean to you?  Could you ever imagine a situation where there might be "too much" progress?  If so what sort of methodologies do you think would be needed to make that determination?
Perhaps a tad pretentious.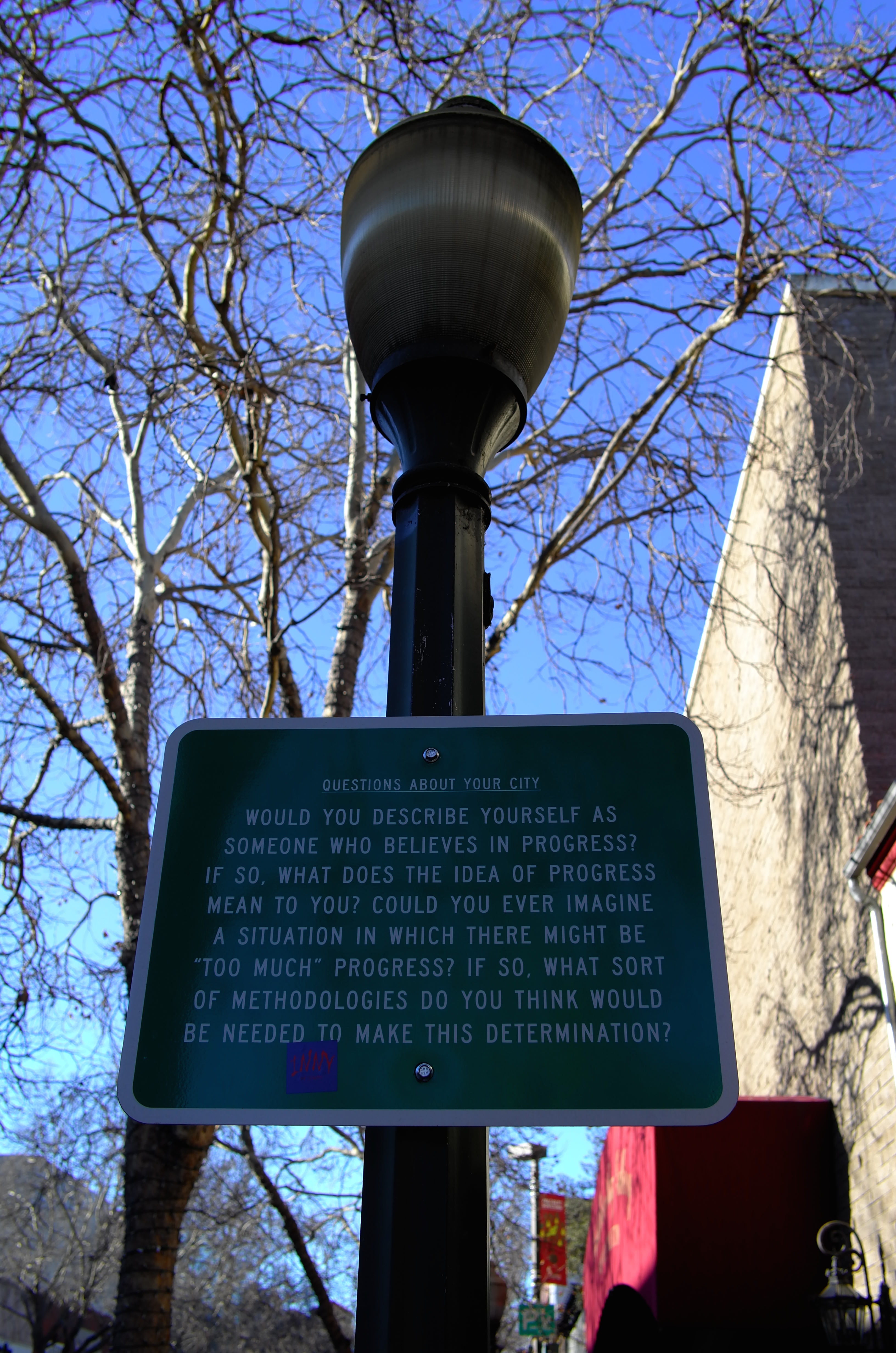 Show EXIF
Aperture: ƒ/4.5
Camera: LEICA T (Typ 701)
Taken: December 31, 2014
Flash fired: no
Focal length: 23mm
ISO: 100
Location:
Shutter speed: 1/320s
Silicon Valley Street Light