Sikorsky S-58ET
I was at the Palo Alto Airport a few days ago when I noticed this rather unusual helicopter in transit parking.  I wasn't exactly sure what it was but using my trusty iPad I had an answer almost instantly.  It's a Sikorsky S-58ET manufactured 60 years ago in 1956.  How did I find out?  I'll walk you through the process.
Every civilian registered aircraft in the US has an "N" number so called because it always begins with the letter N.  You might have heard it referred to as a "tail number" but in truth it's not always found on the tale.  The N number of this helicopter is N58AH.  All we need do is visit the webpage,
FAA Registry – Aircraft – N – Number Inquiry
and enter "N58AH" to get this result, 
FAA REGISTRY N-Number Inquiry Results
If you'd like to try it for yourself it's easy.  The next time you're watching a movie, or a TV show, that has an aircraft in it enter it's N number at FAA Registry – Aircraft – N – Number Inquiry and see what results to get.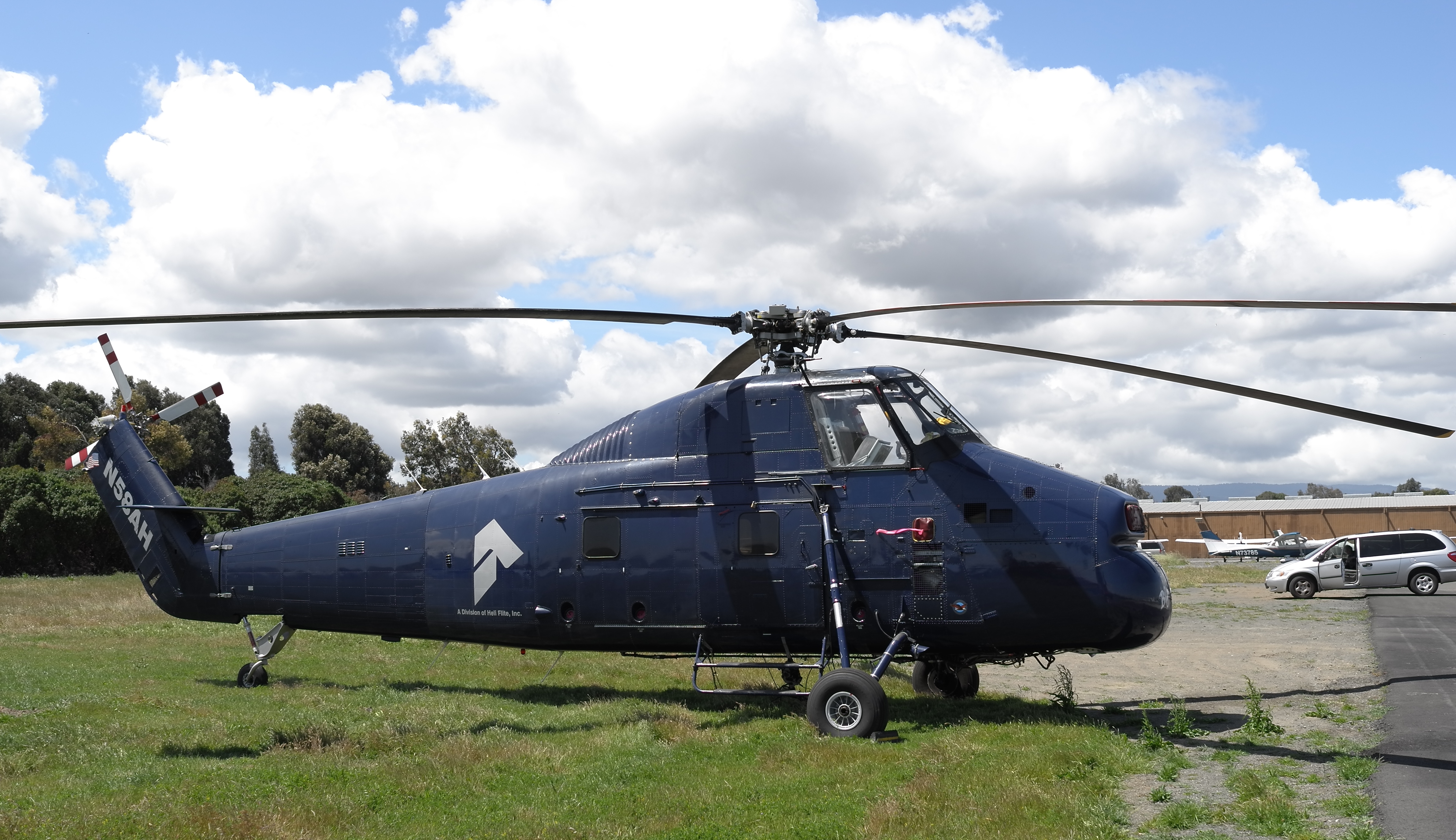 Show EXIF
Aperture: ƒ/5.6
Camera: LEICA X2
Taken: April 23, 2016
Flash fired: no
Focal length: 24mm
ISO: 100
Shutter speed: 1/500s