Riding the Dome of the Shane Telescope
On the summit of Mt. Hamilton a group of amateur astronomers and their guests ride the dome of Lick Observatory's mighty Shane Telescope.  There's no finer Earthbound vantage point to observe California.  Just stand in place as the great dome rotates and carries you with it.  From one side you see Silicon Valley, San Francisco and the Golden Gate Bridge.  As you continue to turn you gaze north along the rugged Diablo Mountains and then east across the central valley of California to the jagged peaks of the Sierra Nevada mountains and Yosemite's incomparable Half Dome.  Then you look south to Monterey and the Salinas Valley.   
Beyond cool, it is most definitely an E ticket ride. But when I ask friends to accompany me to Lick most prefer to stay home and surf the net or watch TV.  So to Ken and James I say thank you for making the journey with me and for making it special.  And thank you for providing company on the spooky night drive down the mountain.  As you know I'm afraid of encountering Wiccans all by myself.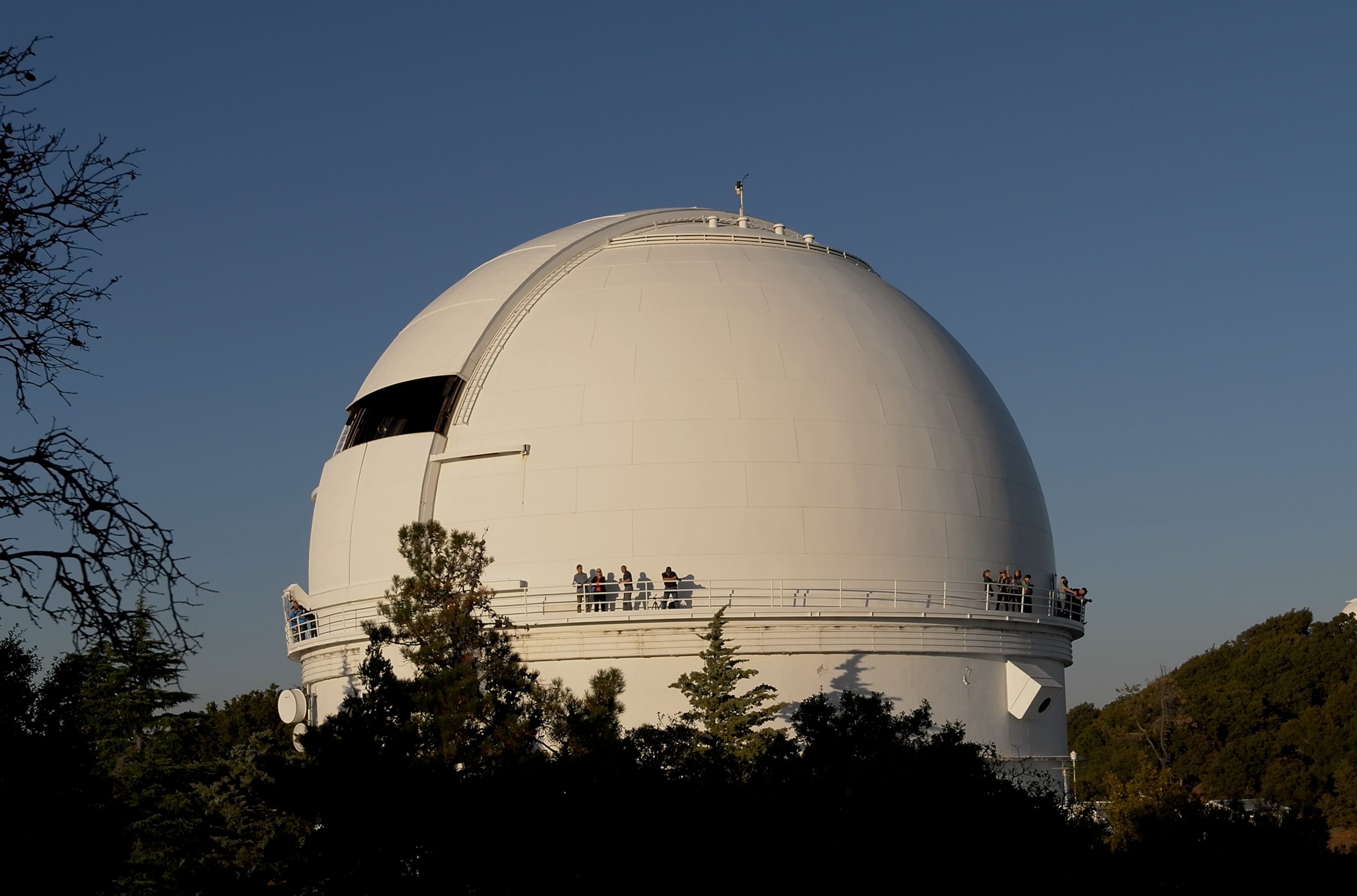 Show EXIF
Aperture: ƒ/5.6
Camera: LEICA X2
Taken: September 10, 2016
Flash fired: no
Focal length: 24mm
ISO: 100
Shutter speed: 1/800s
Riding the Dome of the Shane Telescope