A Reminder of Racial Segregation
This marker first caught my attention due to the unusual name of the World War 2 Navy veteran from Arkansas; Love Kisses Love.  But what sort of rank was a STM2?  After a few minutes on the internet I found that it stood for, Steward's Mate 2ed Class Petty Officer.  I also found this information.   
U.S. Navy
World War II Enlisted Rates:

Messman/Steward Branch

The Messman Branch, responsible for feeding and serving officers, was a racially segregated part of the U.S. Navy. White sailors could not serve in the Messman Branch, which was composed almost exclusively of African-Americans and Filipinos. This attracted criticism from civil rights leaders during the war, and the Roosevelt administration was under some pressure to address this inequality. Some steps were taken throughout the war, but the navy's leadership proved resistant to major change. In February 1943 the name of the branch was changed to Steward Branch, the word "officer's" was dropped from rate titles, and "mess attendant" became "steward's mate." The new rating of "cook" should not be confused with "ship's cook," which was part of the Commissary Branch. In June 1944, cooks and stewards were authorized to wear petty officer-style rating badges. Despite the change in insignia, however, stewards and cooks were not petty officers and ranked below the most junior petty officer grade. Petty officer status was not extended to stewards until 1950.
I'm sorry that Mr. Love passed away in 1958.  He never lived to see the civil rights movement.  This photo was taken at the Golden Gate National Cemetery.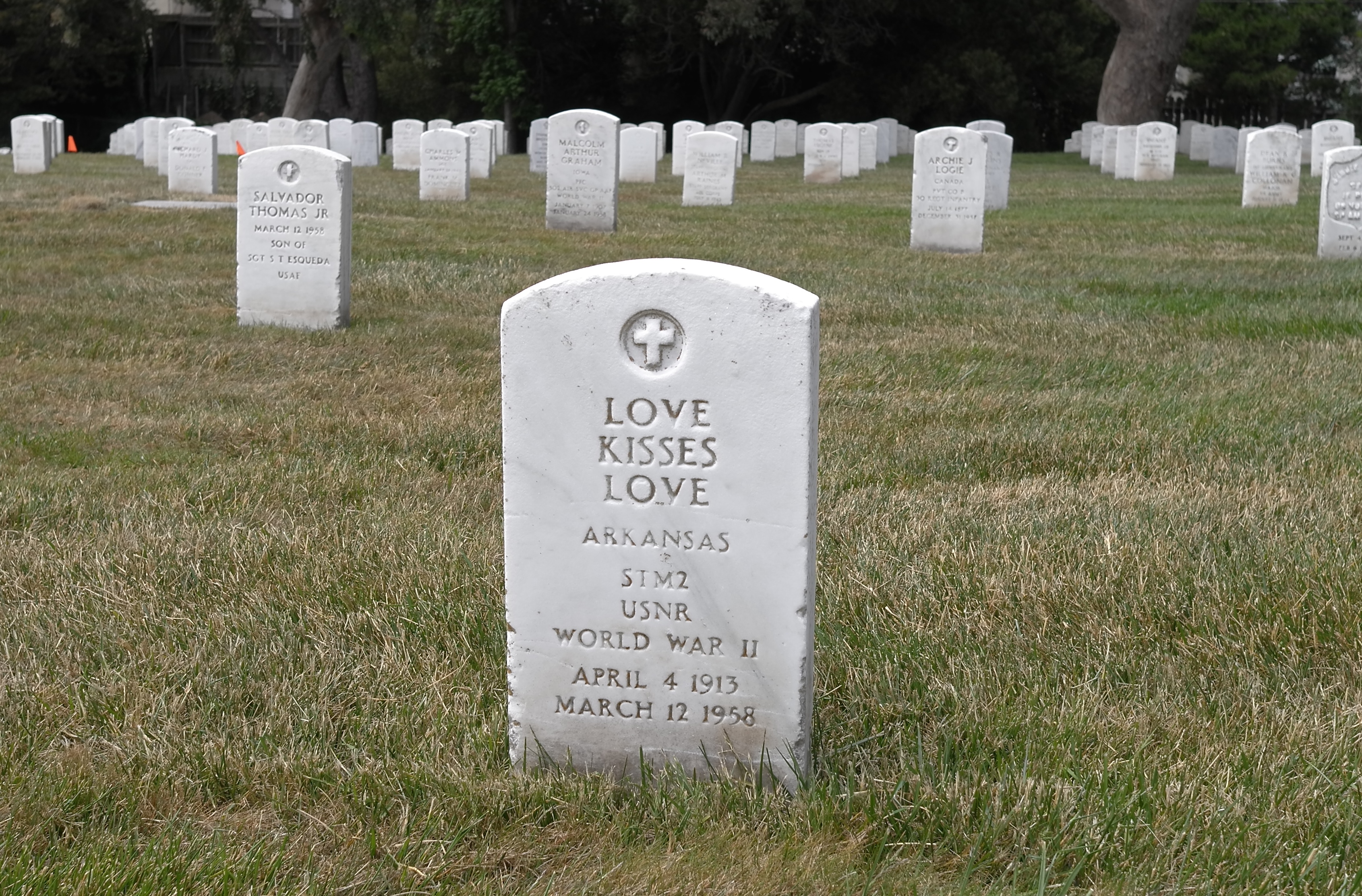 Show EXIF
Aperture: ƒ/5.6
Camera: LEICA X2
Taken: May 15, 2016
Flash fired: no
Focal length: 24mm
ISO: 100
Shutter speed: 1/500s
A Reminder of Racial Segregation