The Monterey Moon Tree
This young Coast Redwood is a treasure hidden in plain sight for scarcely anyone realizes its true significance.  Located below its branches is a small and rusted marker few visitors to Friendly Plaza notice much less bother to read.   The words painted on sheet metal grow faint, but with care they can be deciphered still. 
This "Moon Tree" is a Coast Redwood Grown From a Seed that, in January 1971 was Carried to the Moon and Brought Back to Earth by Major Stuart Roosa, Command Module Pilot for Apollo 14.

The Seed was Planted and Nurtured into a Seedling at the United States Forest Services Forest Genetics Nursery in Placerville, California.

Planted Here in July 1976 and Dedicated to The People of Monterey to Commemorate the Bicentennial of The United States of America and for the Enjoyment of all Future Generations by the California Division of Forestry and the Society of American Foresters. 
A Sequoia Sempervirens can live more than 2000 years, grow as tall as 400 feet, and have a trunk of more than 26 feet in diameter.  Who knows for how long people might stop and wonder in the shadow of this stately giant.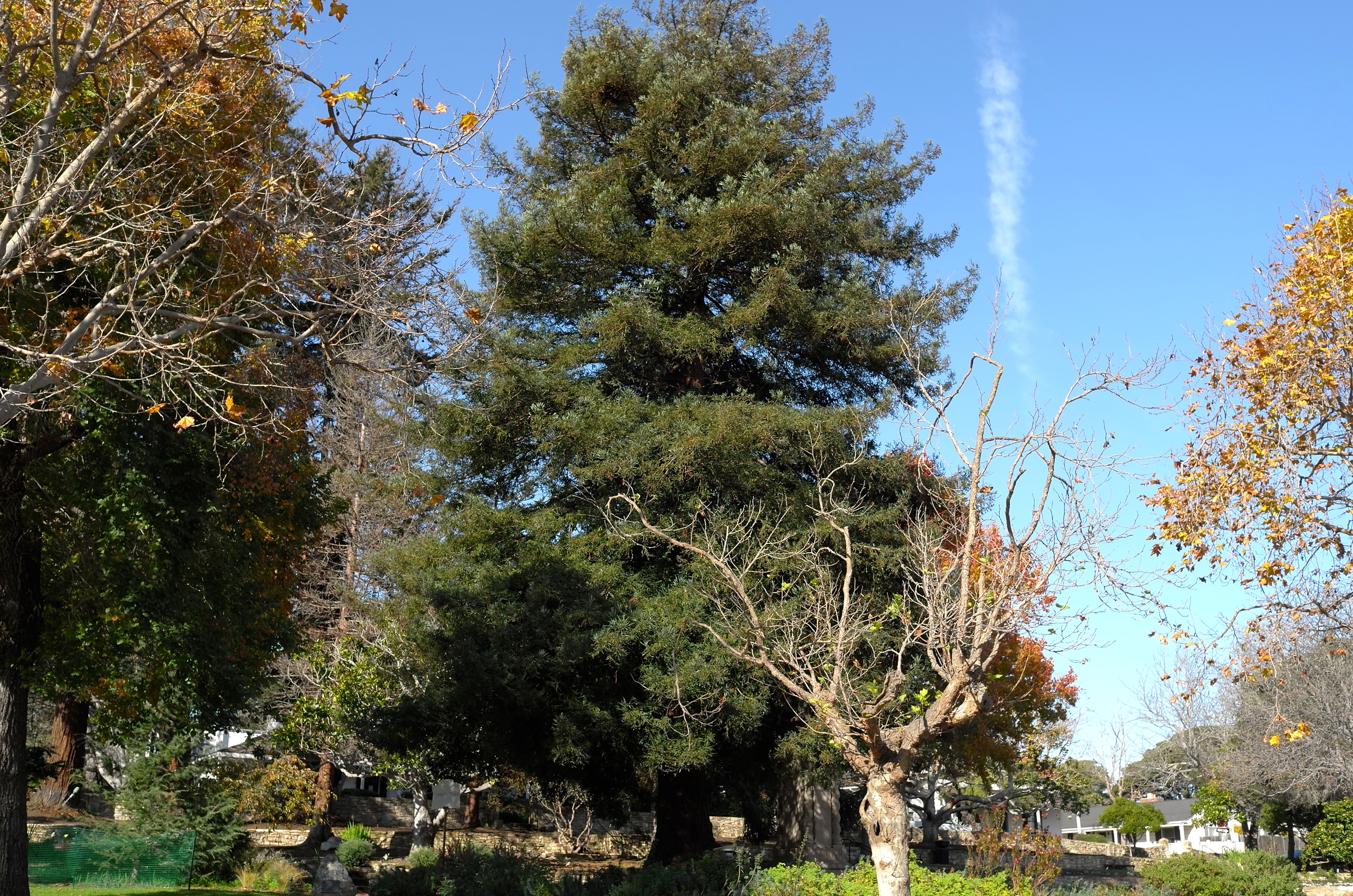 Show EXIF
Aperture: ƒ/5.6
Camera: LEICA X2
Taken: November 24, 2016
Flash fired: no
Focal length: 24mm
ISO: 100
Shutter speed: 1/320s