Moffett Field's last Orion 
During the Cold War a nearly continuous stream of Lockheed P-3 Orions could be seen flying in and out of Silicon Valley's storied Moffett Field.  Day and night the four engine turboprop aircraft came and went as they performed maritime patrol, reconnaissance and anti-submarine warfare  over the vast Pacific Ocean.  After the fall of the Soviet Union the US Navy moved out of Moffett handing the airbase over to NASA.   NASA in turn worried about negative publicity now that it owned its own golf course.  The Orion in this photograph cracked a wing spar during a hard landing permanently rendering it un-airworthy.  So, after the others flew away, it alone remained, a lonely sentinel to a moment in history that will never come again and a reminder that many of the young men who flew the Orions are still on patrol and still missed dearly by friends and family. 
The worst single day loss of life was March 21st 1991.  Two Moffett based Orions collided over the ocean west of San Diego killing all 27 crew members from both aircraft.   Their bodies were never recovered. 
On May 26 1972 an Orion flown out of Moffett on a routine training mission vanished over the Pacific without a trace.  The fate of the aircraft, and the 8 men on board, is still a mystery. 
The accident with the worst potential for disaster took place on April 12th 1973.   An Orion collided with a NASA Convair CV-990 flying observatory on short final runway 32L.   I say the worst potential for disaster because if the collision had happened literally two seconds later both aircraft would have rained death on highway 101 at the beginning of rush hour.  If you ever happen to visit this aircraft please take a moment to reflect on the men who crewed them.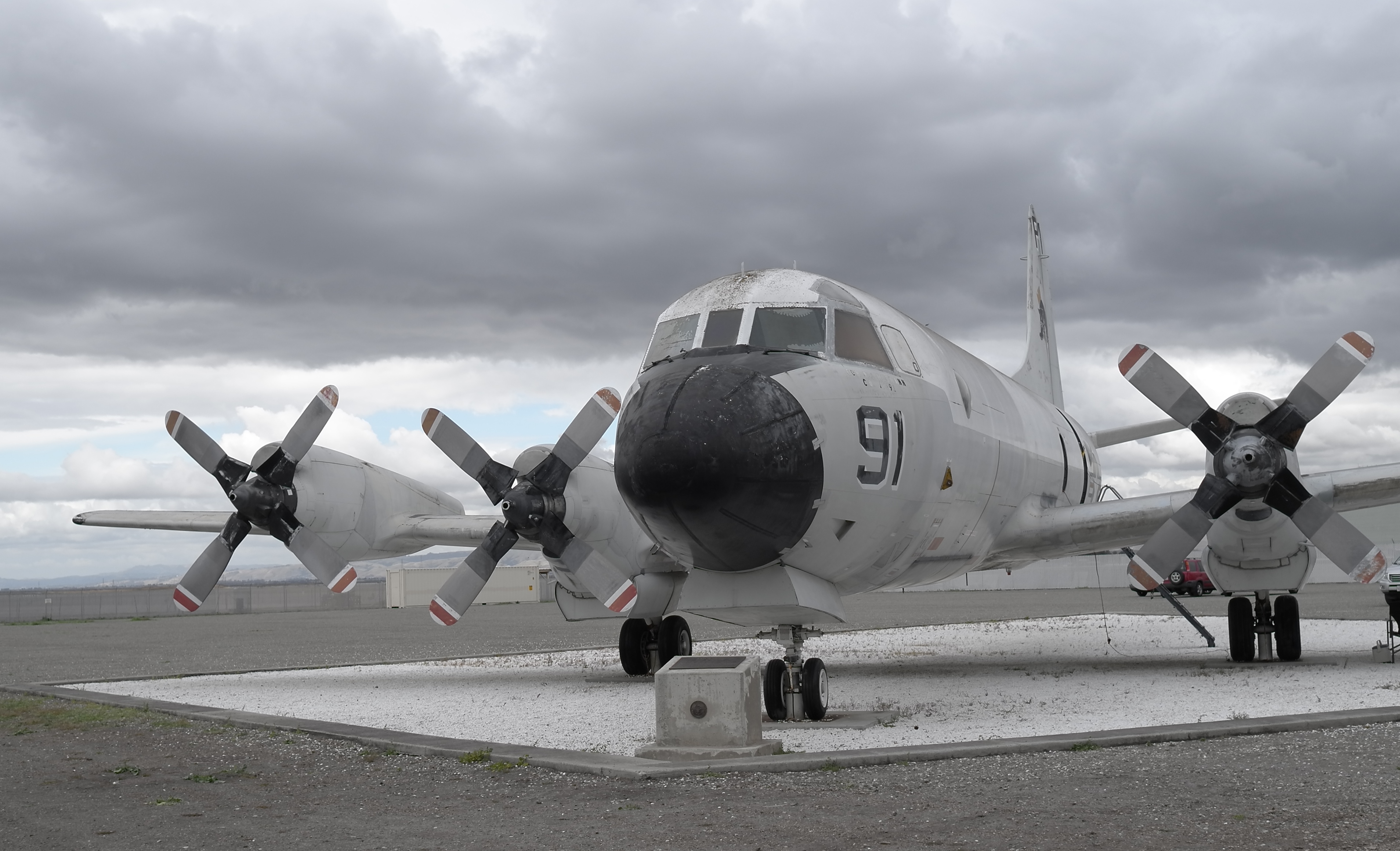 Show EXIF
Aperture: ƒ/2.8
Camera: LEICA X2
Taken: May 21, 2016
Flash fired: no
Focal length: 24mm
ISO: 125
Shutter speed: 1/2000s
Moffett Field's last Orion