Lick Observatory's Carnegie Double Astrograph
I'll admit it, the dome of this depression era telescope isn't much to look at.  Today most people who happen by don't give it a second glance, or if they do they consider it an eyesore.  But the telescope still nestled under the decrepit dome, the Carnegie Double Astrograph,  was once a dependable astronomical workhorse and the data it gathered redefined our understanding of the universe.  Nearly a million faint and distant galaxies were photographed with its aid and those images revealed something unexpected and truly remarkable.  Galaxies aren't scattered about willy-nilly.  They cluster together to form magnificent  networks, and vast intricate structures, with mostly empty space between them. 
Astronomical instruments, and the buildings that house them, are at last usurped by grander devices.  Their purpose served, the outdated equipment is abandoned to decay and neglect.  But the work they did remains and is built upon so that our comprehension and appreciation of the beauty and wonder of the cosmos is ever increased.  The dome you see in the background is that of the mighty Shane.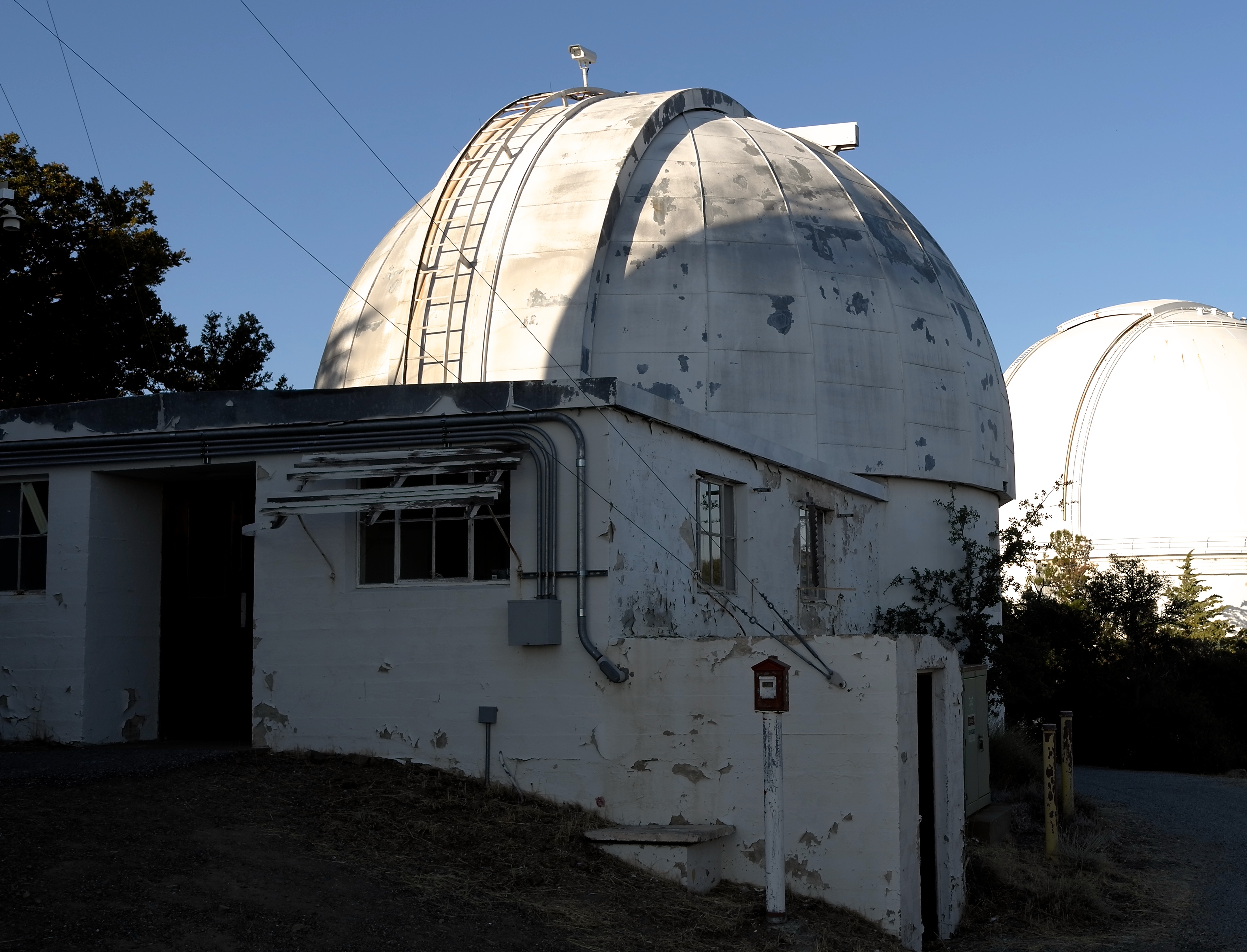 Show EXIF
Aperture: ƒ/5.6
Camera: LEICA X2
Taken: September 10, 2016
Flash fired: no
Focal length: 24mm
ISO: 100
Shutter speed: 1/500s
Lick Observatory's Carnegie Double Astrograph