The Great American Eclipse: Part 6
Part 6 of 8
This church was the only structure in the Miller Cemetery.  It was open to the public and kept in excellent repair.   However I don't think it is used for any regular scheduled serves.  Attached to the wall was a wooden tablet that read;
MILLER CHURCH AND CEMETERY

Miller cemetery, part of the 1847 Richard Miller land claim, was given in 1860 to the Abiqua community by Miller in "love and consideration" as a public burying ground. 

The church built in 1882, with a unique sloped floor is an example of a pioneer burying church.  The pews dating from 1853 are from an earlier local church.  Richard Miller was a member of the 1857 Oregon Constitutional Convention.  The Miller home, often a community gathering place, was a refuge during the 1848 Battle of the Abiqua.  This site was placed on the National Register of Historic Places in 1978. 
I considered the year in which the church was constructed; 1882.  What would the people of that time think of me?  I had flown that morning from San Francisco to Portland in less than two hours.  I had driven from Portland to Silverton in a private self-propelled vehicle capable of speeds up to 80 miles per hour.  In my shirt pocket I carried a smart phone capable of instant contact to people anywhere on Earth, a device with which I could interact with the internet, a device that provided me with global navigation as well as photographic, video and sound recording.  The folks who lived in 1882 wouldn't have believed it.  How could they have?  I can't believe it myself.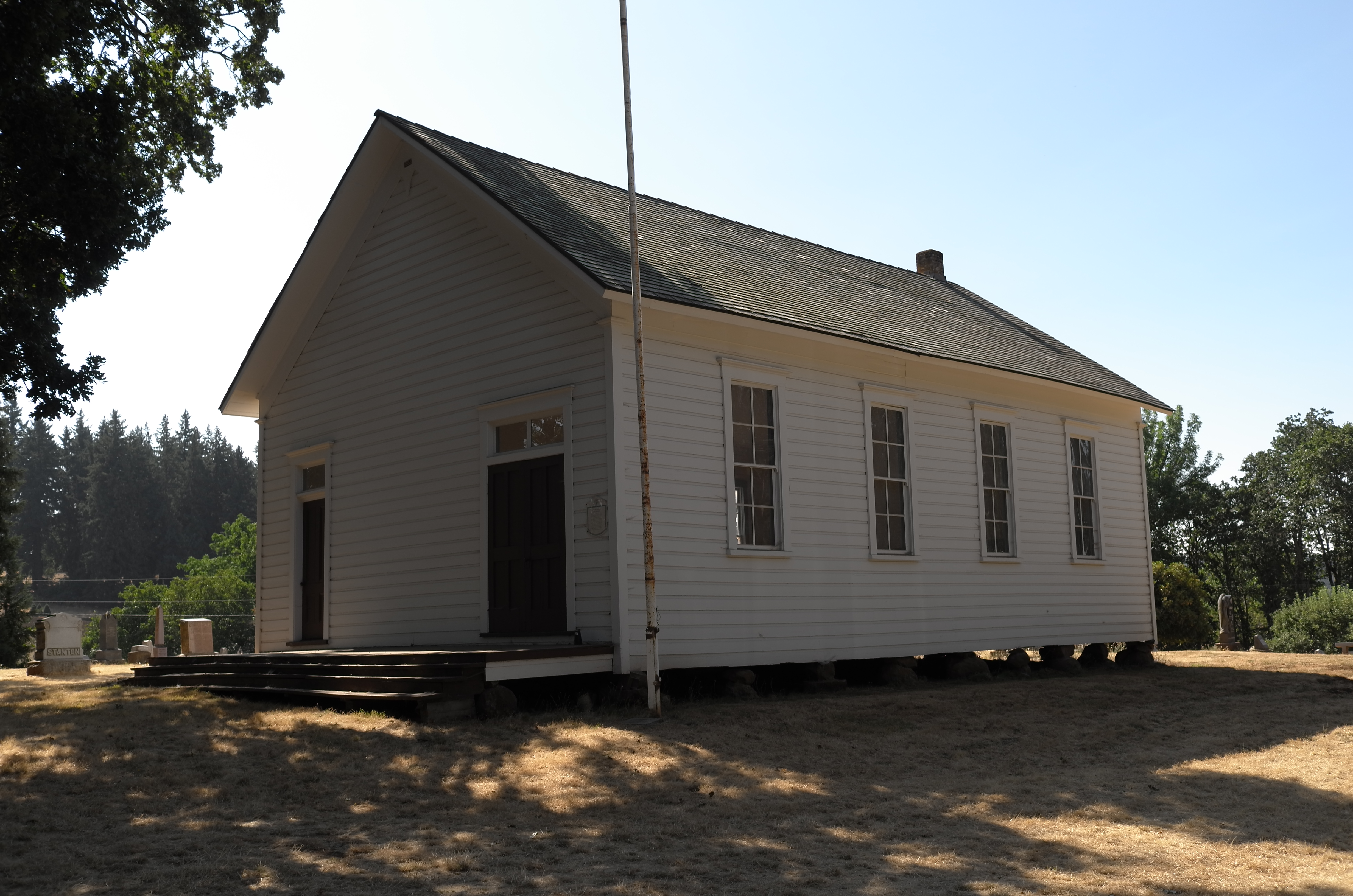 Show EXIF
Aperture: ƒ/4.5
Camera: LEICA X2
Taken: August 21, 2017
Flash fired: no
Focal length: 24mm
ISO: 100
Shutter speed: 1/160s
The Great American Eclipse: Part 6