The Great American Eclipse: Part 5
Part 5 of 8
I set up my trusty Questar telescope in the Miller Cemetery by the marker of C. Woodruff who passed away on February 16, 1891 at the very respectable age of 82 years, 1 month, 16 days.  When was the last time this site was witness to a total eclipse prior to the August 21, 2017 event and when will it occur again? 
Funny you should ask; thanks to a remarkable resource the, NASA Eclipse Website, I'm able to give you an exact answer.   C. Woodruff's marker was in the path of totality just 38 years ago for the Solar Eclipse of February 26, 1979.  On that date it experienced 1 minute and 40 seconds of totality.  Unfortunately it was not directly observable due to overcast skies in northwestern Oregon. 
When will it next see totality?  Not for another 600 years.  On May 18th 2618 it will experience 2 minutes and 30 seconds of darkness.  Can't wait that long?  Don't worry.  On November 15th 2077 it will see an annular eclipse.  What the world will be like on that day I can't imagine let alone in 2618.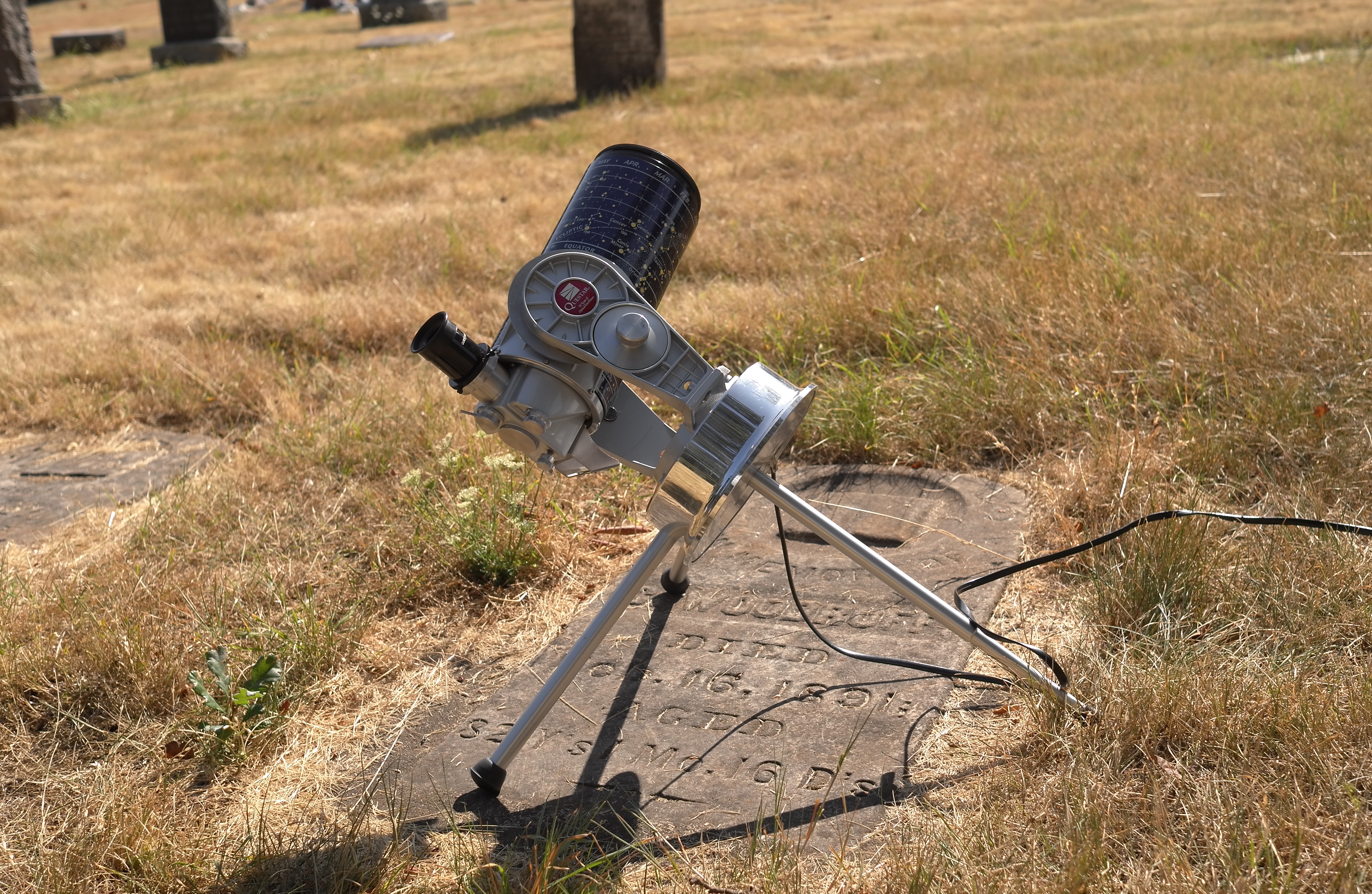 Show EXIF
Aperture: ƒ/4.5
Camera: LEICA X2
Taken: August 21, 2017
Flash fired: no
Focal length: 24mm
ISO: 100
Shutter speed: 1/200s
The Great American Eclipse: Part 5