The Great American Eclipse: Part 2
Part 2 of 8
My two biggest concerns for viewing the eclipse  were weather and traffic.  As we approached Portland I was thrilled as I realized that clouds weren't going to present a problem.  The skies were clear, blue and beautiful.  That left only traffic as the only possible stumbling block.  I would need to drive a rental car about thirty miles south to reach the area of totality.  Normally thirty miles by car in a two hour period isn't difficult but I was afraid that given the road conditions of the day it might prove impossible.  Some traffic forecasts had been quite alarming with predictions of massive gridlock the likes of which had never been seen before.  However on final approach into Portland I looked down and spotted  the Glenn Jackson Memorial Bridge and as I did so I breathed a sigh of relief.  The Glenn Jackson crosses the Columbia River to link Portland Oregon with Vancouver Washington and as such is a major thoroughfare.  But the auto traffic on the bridge, and indeed all along Interstate 205, appeared to be almost unbelievably light.  Travel by car would pose no problem what so ever and for the first time I started to think that I might actually be able to pull this thing off.
After landing I rushed about the terminal frantically only to be told that I'd need to take a shuttle bus to Alamo Car Rental facility that just so happened to be located off sight.  Don't worry, I was told, a bus comes along every fifteen minutes!  That concerned me as time was of the essence.  The eclipse was to begin in less than two hours.  I found the shuttle bus and climbed aboard.  There was only four other passenger besides myself, two young parents and their two children.   Our driver was a really nice guy named Alan.  Alan explained that Oregon had no self-service gas stations so when we went to get gas we would need to remain seated in the vehicle or risk being barked at by an attendant.  What a strange place I'd come to.  Alan correctly surmised that we were going to view the eclipse.  He lamented that he had to work that day but said if he was free he'd drive to Silverton explaining that by sticking to the backroads the highway traffic would be avoided. 
I'd never heard of Silverton before but I later learned that its most illustrious inhabitant was a domesticated canine who answered to the name of "Bobbie" a.k.a. "Bobbie the Wonder Dog."  In 1923 while visiting Indiana the Scotch Collie/English Shepherd mix inadvertently became separated from his humans.  An exhaustive search failed to turn up the missing pooch and so Bobbie's heartbroken foster family returned home to Silverton Oregon without their beloved pet.  Six months later, and most unexpectedly, an emaciated and mangy Bobbie returned unaccompanied to his Silverton home.  His paws were blooded from the two thousand five hundred mile solo trek.  After his ordeal Bobbie regained his health and rocketed to international fame receiving letters from around the world.  Bobbie's demonstration of loyalty is celebrated each year at Silverton's children's pet parade a reminder of the special place animals have in our lives.  All this falls under the category of "local flavor."
The people at Alamo Car Rental were super friendly and super efficient. They realized at once what my goal was an they wasted no time in getting me a car.  I was grateful for their efforts.  The biggest astronomical event the century and they would spend it working and just outside of the zone of totality!  But in doing so they made my journey possible.  I'm in their debt.  Once seated in the rental car I realized that I had no definitive destination other that the direction south.  Without thinking I picked up my smart phone and said, "Navigate to Silverton Oregon," and I was off.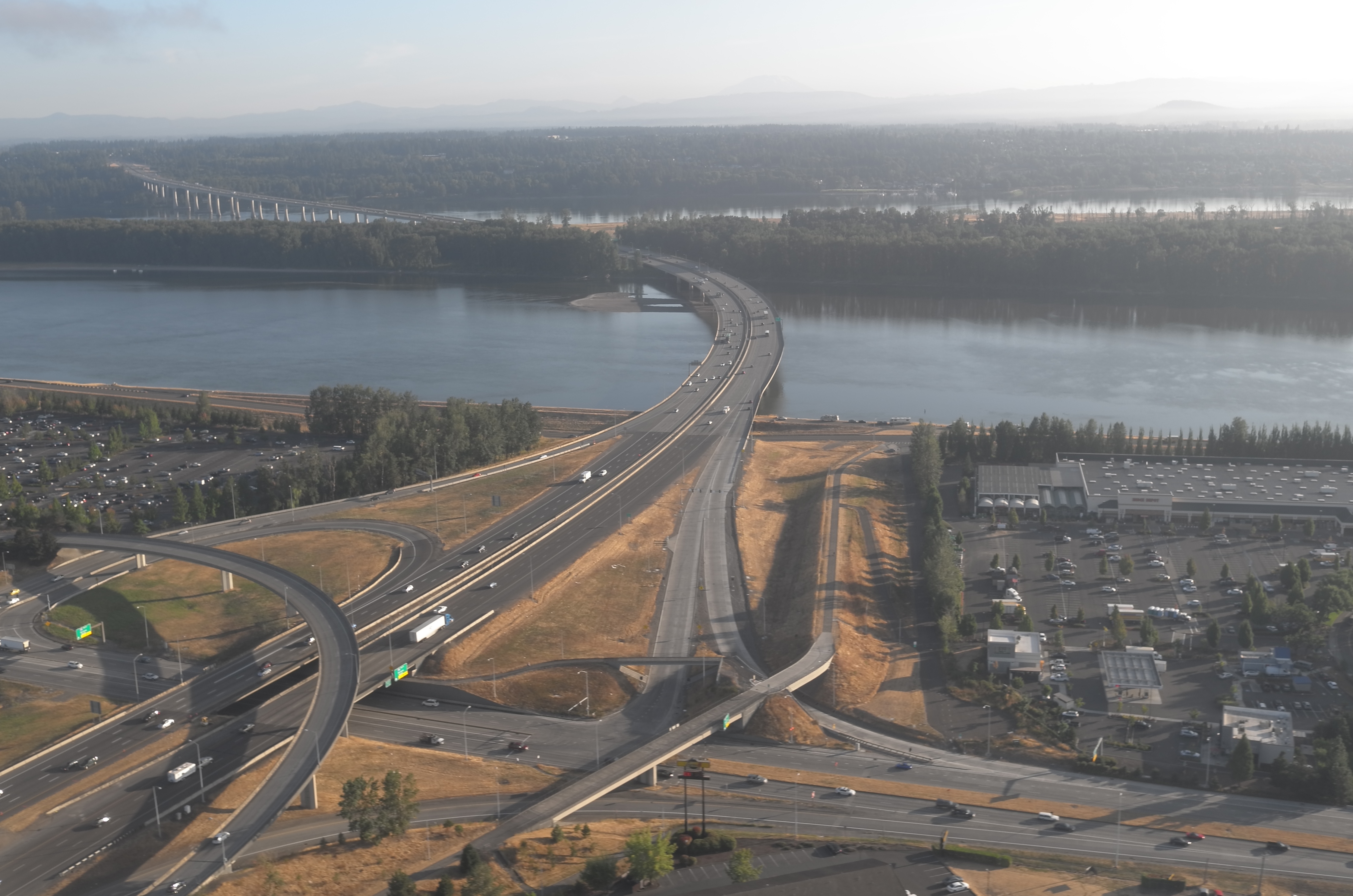 Show EXIF
Aperture: ƒ/5
Camera: LEICA X2
Taken: August 21, 2017
Flash fired: no
Focal length: 24mm
ISO: 100
Shutter speed: 1/200s
The Great American Eclipse: Part 2