Gay Pride Flag over First Baptist Church
Here's something that would've been unthinkable when I was a kid, the First Baptist Church of Palo Alto flying the Gay Pride Rainbow Flag.   The blue flag to the left is the Earth Day Flag.
This church reminds me of Steve Jobs.  Jobs was never a member, as far as I know he never even entered the building.  However on summer evenings you could often see him walking the neighborhood, sometimes alone and sometimes not.  On occasion he could be seen sitting on the steps of this church lost in thought.  He enjoyed a smile and a nod but nothing more than that.  He didn't want to be approached.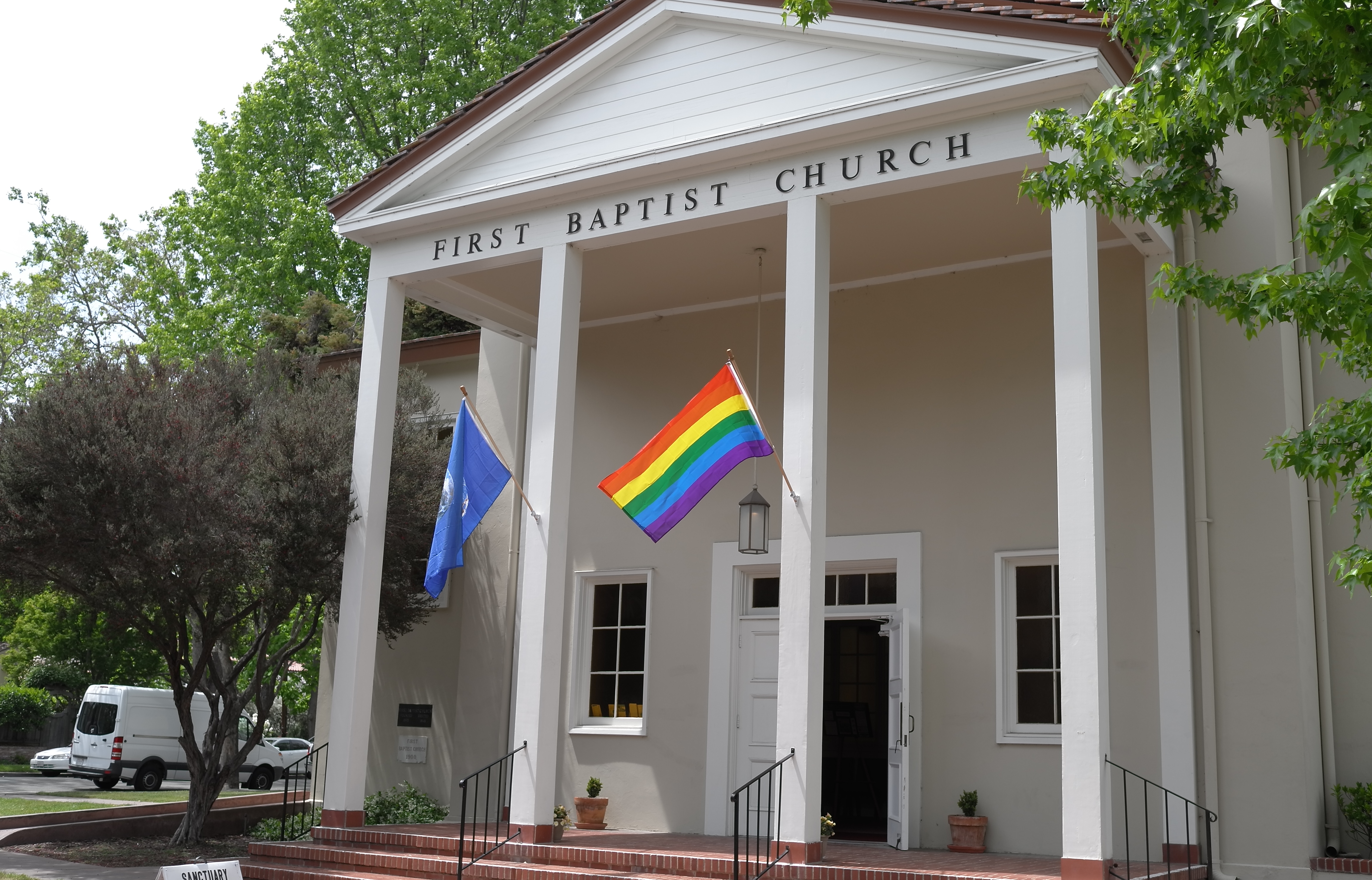 Show EXIF
Aperture: ƒ/5
Camera: LEICA X2
Taken: May 3, 2016
Flash fired: no
Focal length: 24mm
ISO: 100
Shutter speed: 1/400s
Gay Pride Flag over First Baptist Church