Forgotten Silicon Valley History
The official canon is Silicon Valley was born in the Hewlett Packard single car garage.  Tourists often make pilgrimage to photograph themselves at this landmark.  However, only a few blocks away from the hallowed shed is another landmark, one that is seldom or never visited.  The inscription reads:
Electronic Research Laboratory
Original site of the laboratory and factory of Federal Telegraph Company, Founded in 1909 by Cyril E. Elwell. Here, with two assistants, Dr. Lee De Forest, inventor of the three-element radio vacuum tube, devised in 1911-13 the first vacuum tube amplifier and oscillator. World-wide developments based on this research led to modern radio communication, television and the Electronics Age.
California Registered Historical Landmark No. 836
Plaque placed by the State Department of Parks and Recreation in cooperation with the City of Palo Alto and the Palo Alto Historical Association on May 2, 1970.
Perhaps Hewlett and Packard were not the first.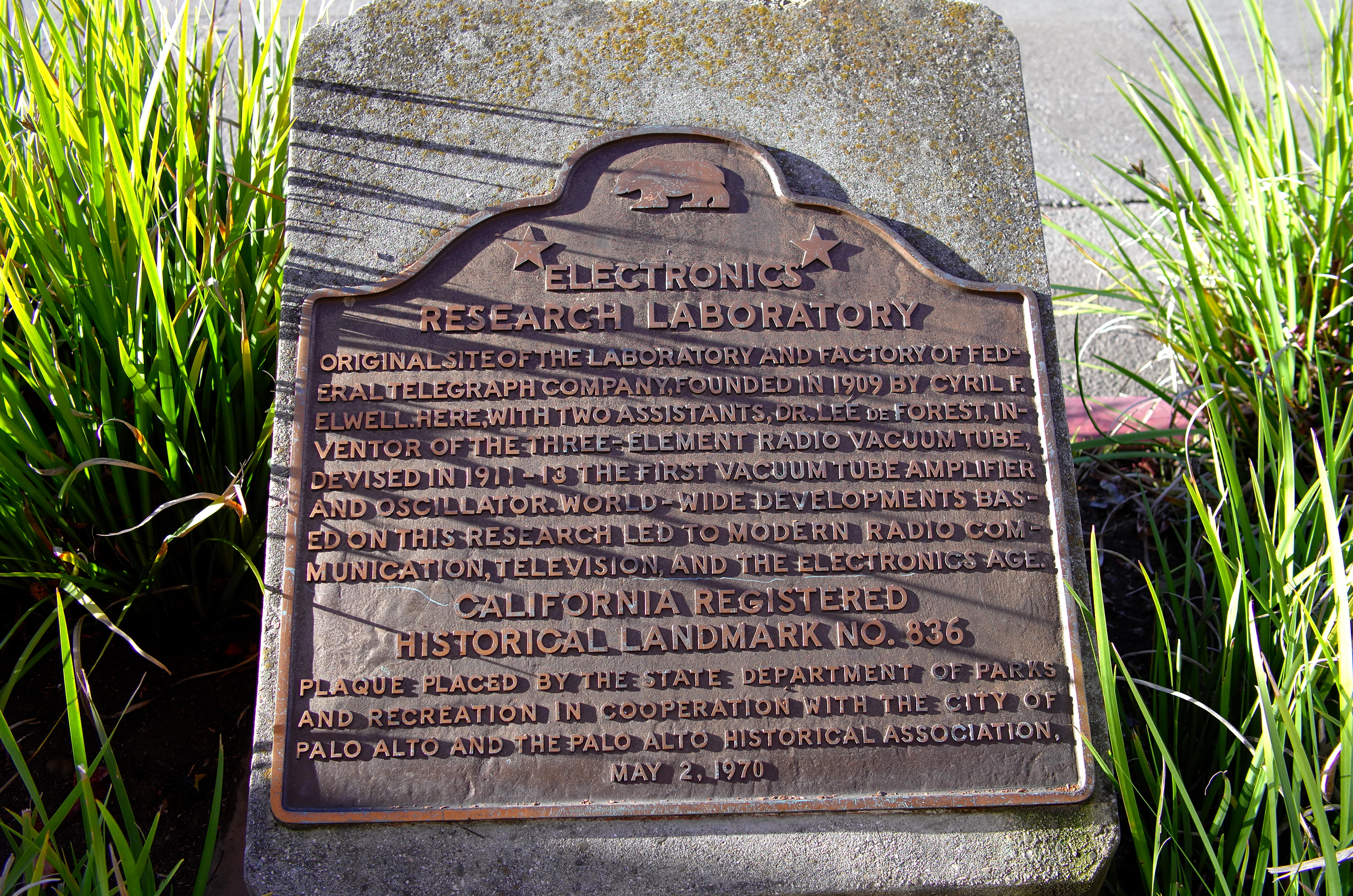 Show EXIF
Aperture: ƒ/3.1
Camera: LEICA T (Typ 701)
Taken: December 31, 2014
Flash fired: no
Focal length: 23mm
ISO: 100
Location:
Shutter speed: 1/250s
Forgotten Silicon Valley History