Flying the Ford Tri-Motor
This picture was taken by yours truly on Upwind Runway 31 out of San Carlos Airport.  It was captured through the open window of the of the co-pilot's seat.  The Pratt & Whitney Wasp engine is one of three that power the 1929 vintage aircraft.  I've never been more was grateful for noise canceling headsets.  This picture was one of the last I took during the flight because from that point on I was too busy flying the airplane.
So what's it like to fly the legendary Ford Tri-Motor?  First of all it's incredibly intuitive.  If you've ever flown a Cessna 172 you'll be right at home.  For small inputs the controls are remarkably light.  For larger corrections they become somewhat heavy but not uncomfortably so.  Spending most of my piloting career in small aircraft (I've been a pilot since high school and a professional since my mid twenties) I was aware of the time lag in the Tri-Motor.  You have to plan ahead.  But that's not difficult since the Tri-Motor is not a creature of speed.  Cruise is down around a hundred miles per hour.  This gives the impression that life is running in slow-motion.  I'm not complaining, I savored every second.  The Tri-Motor is too fine a lady to be rushed. 
What I found so incredible about the experience is that I was able to step into an 86 year old airliner and find that flying it was all so easy.  The men and women who designed and built the Ford Tri-Motor have long since passed away but their handiwork lives on providing wonderful new adventures for those of us who live in the 21st century.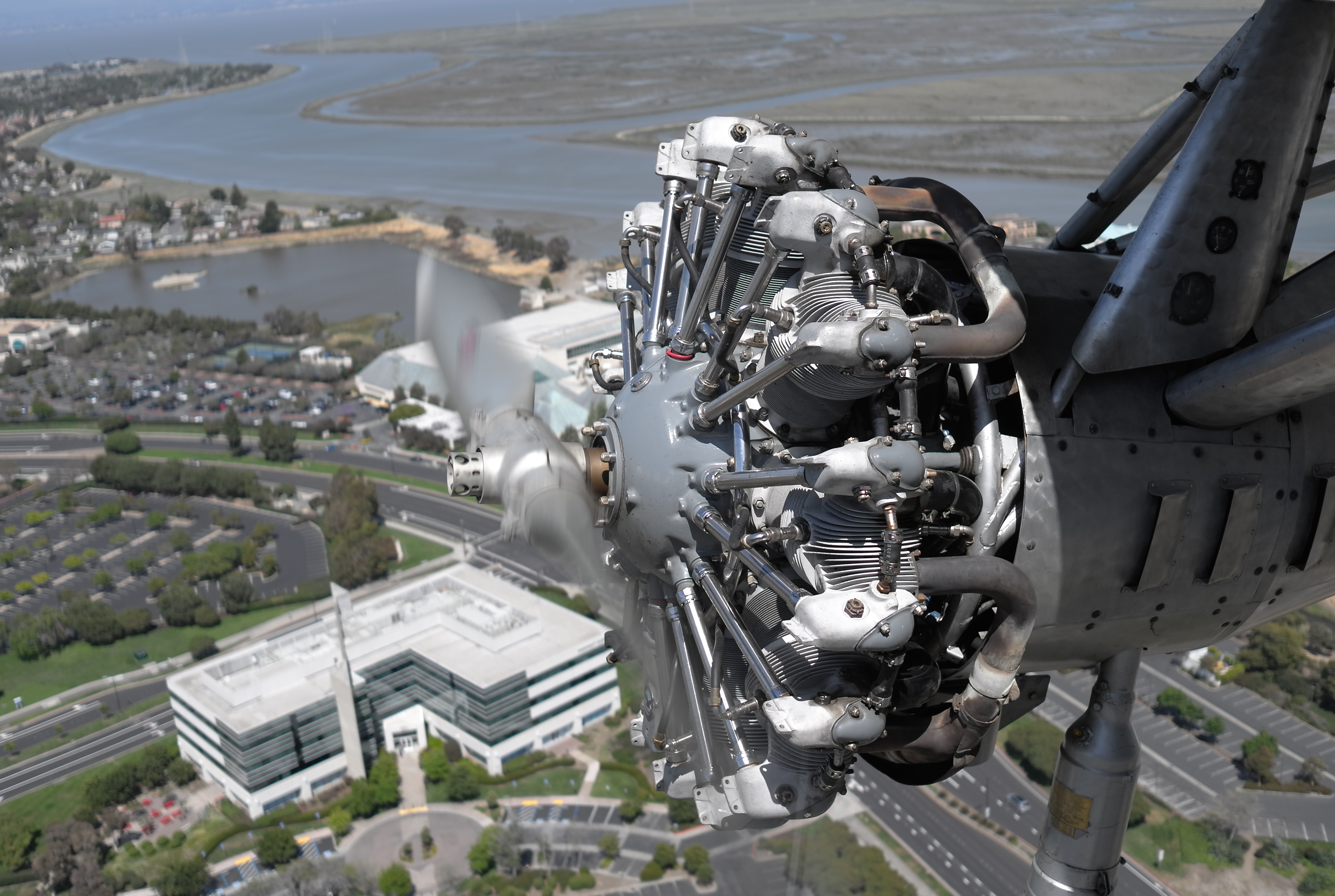 Show EXIF
Aperture: ƒ/2.8
Camera: LEICA X2
Taken: May 9, 2015
Flash fired: no
Focal length: 24mm
ISO: 100
Shutter speed: 1/2000s
Flying the Ford Tri-Motor