Female Stanford Sphinx
During the Victorian era the entry to the Stanford Mausoleum was adorned by twin female sphinxes.  Jane Stanford felt that these mythical creatures were a bit too, how shall I put this, buxom.  She ordered the big-bosomed sphinxes removed to a much less prominent location behind the mausoleum and replaced with their as yet unnamed male counterparts. 
I've lived all my life within walking distance of the mausoleum.  For years I toyed with the idea of beginning my own tradition inspired by the famous Poe Toaster.  However rather than an unfinished bottle of cognac I'd leave a bottle of Martinelli's non-alcoholic sparkling cider.  Alas, I just can't picture myself skulking around in the dark dressed all in black with a wide brimmed hat and a white scarf.  The idea will forever remain a fantasy.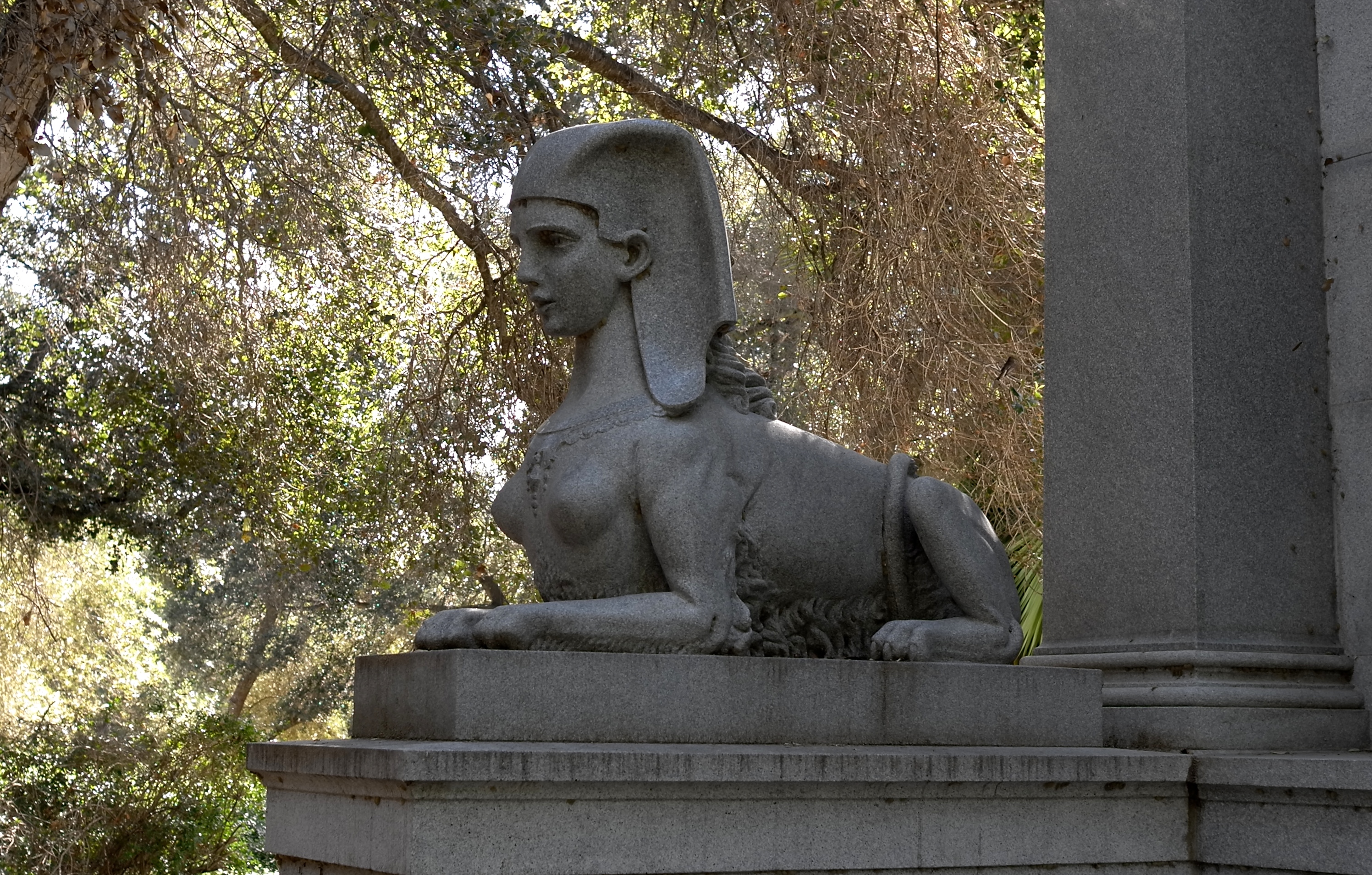 Show EXIF
Aperture: ƒ/3.5
Camera: LEICA X2
Taken: May 15, 2016
Flash fired: no
Focal length: 24mm
ISO: 100
Shutter speed: 1/80s