Eddie Andreini's Sweet Ride
This P-51 Mustang once belonged to air show performer extraordinaire Eddie Andreini.  For many years I was a full time flight instructor.  Not an easy way to earn a living.  On slow days, or when I had a last minute cancelation from a regular student, I'd do demo flights.  It was a privilege to show the Silicon Valley from a vantage point experienced by only a few.  Most of the demo flight clients considered the experience a novelty, like swimming with dolphins or a bungee jump.  Few had any real interest in aviation. 
One day I did a demo flight to Half Moon Bay Airport and saw Eddie taxi out to take-off in this P-51.  "Wow just look at that!" I said with enthusiasm. 
"What about it?" my client asked.
"That's a P-51," I said, "Only one of the greatest fighter aircraft of World War II."
"Oh," the client replied unimpressed and after a moment added, "But isn't that the exact same sort of airplane we're flying?"
If Tarzan took me into the jungle for a vine swinging lesson I'd be hopeless.  If you showed me a golf cart all I could say was that it was a golf cart.  I wouldn't know the make or model.  But I realized I was flying with a person who couldn't see any difference between a Cessna 172 and a P-51 and I knew the time had come for me to stop doing demo flights.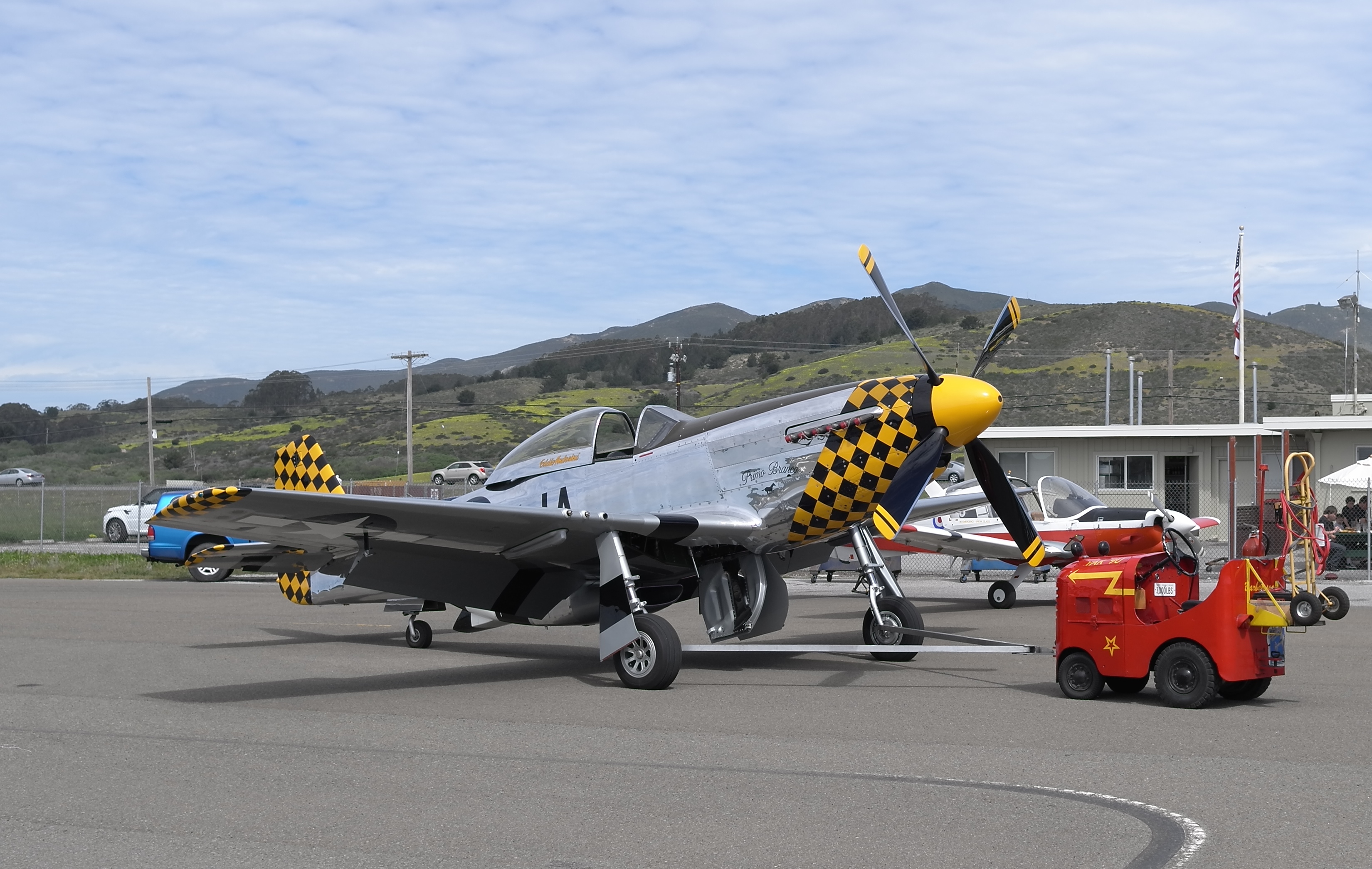 Show EXIF
Aperture: ƒ/5.6
Camera: LEICA X2
Taken: March 14, 2015
Flash fired: no
Focal length: 24mm
ISO: 100
Shutter speed: 1/640s
Eddie Andreini's Sweet Ride