The E-mail Tree
This tree can be found behind the Alpine Inn (formerly known as Rossotti's) burger joint.  Inside the Alpine Inn, located between the front door and an old but still serviceable pinball machine, is a bronze plaque affixed to the wall.  The plaque reads as follows.
BEGINNING OF THR INTERNET AGE

On August 27, 1976, scientists for SRI International celebrated the successful completion of tests by sending an electronic message from a computer set up at a picnic table behind the Alpine Inn.  The message was sent via a radio network to SRI and through a second network, the  ARPANET, to Boston.  This event marked the beginning of the Internet Age. 
I can't vouch for the truthfulness of this story, I wasn't there.  However Silicon Valley legend has it that the world's first e-mail was sent from beneath this very tree.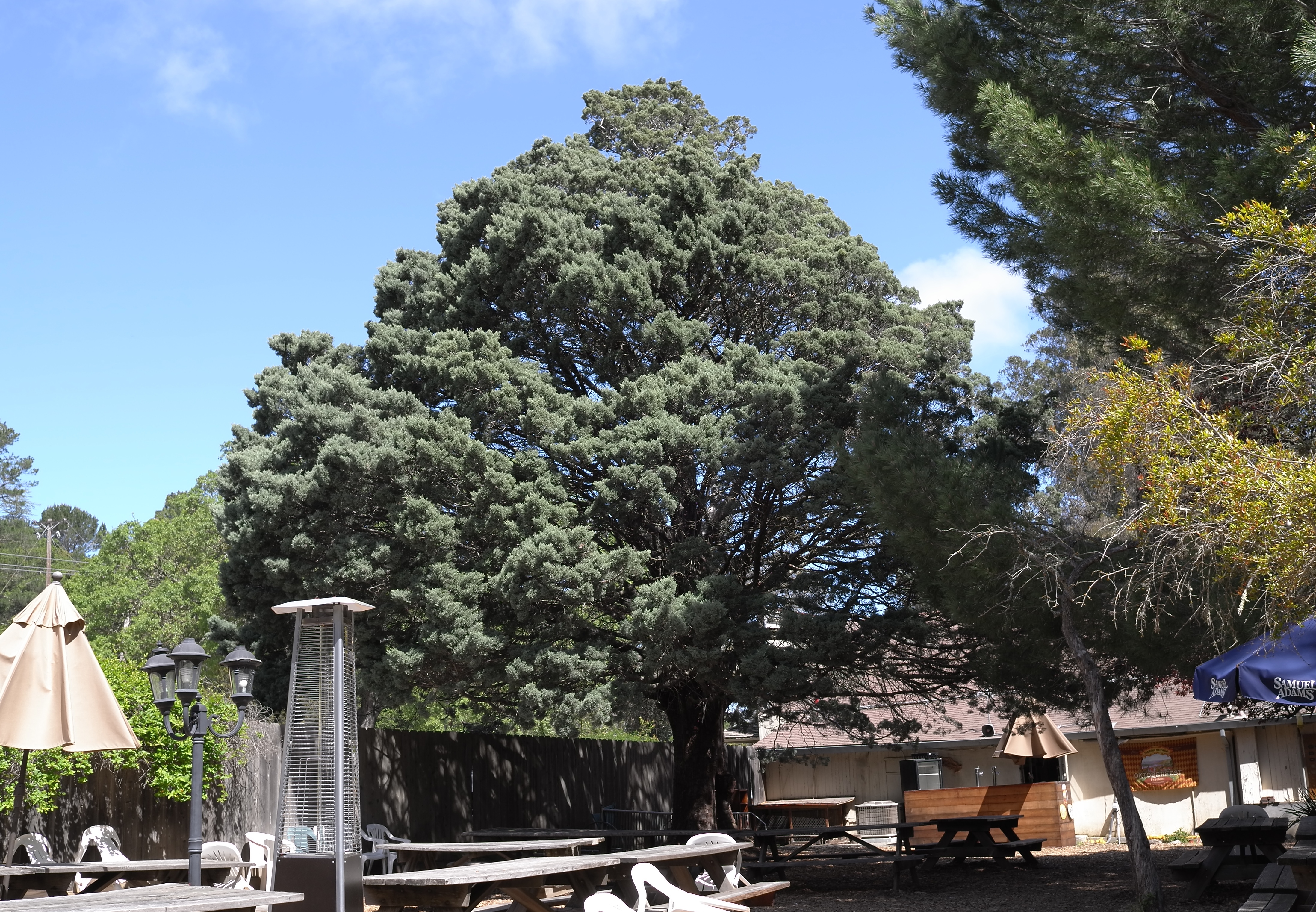 Show EXIF
Aperture: ƒ/5.6
Camera: LEICA X2
Taken: March 28, 2016
Flash fired: no
Focal length: 24mm
ISO: 100
Shutter speed: 1/250s