Dead Tech:  The Archaeology of the Future
Forty years ago this 1/3ed scale wind tunnel model was used to gather invaluable data on the low speed flight characteristics of the NASA Space Shuttle.  Today it's been left out in the weather to rot.  Although not shown in this photo parts of the leading edge and right side fuselage are missing.
As I was taking this picture a man came over and asked why I was photographing it.  I was tempted to reply that I was a spy and I was going to sell the pictures to North Korea so Kim Jong Un could have his very own Shuttle.  But better discretion prevailed and I answered truthfully.  "I'm documenting the history of the Silicon Valley," I explained.  "This demonstrates how we treat-or mistreat-our historic artifacts."
The man snapped at me, "This is going to be moved and fixed!" Before I could say anything he stomped off to his pickup truck a drove away.  Too bad.  I was going to ask him if I could interview him for HoSV.  This photograph was taken at NASA Ames.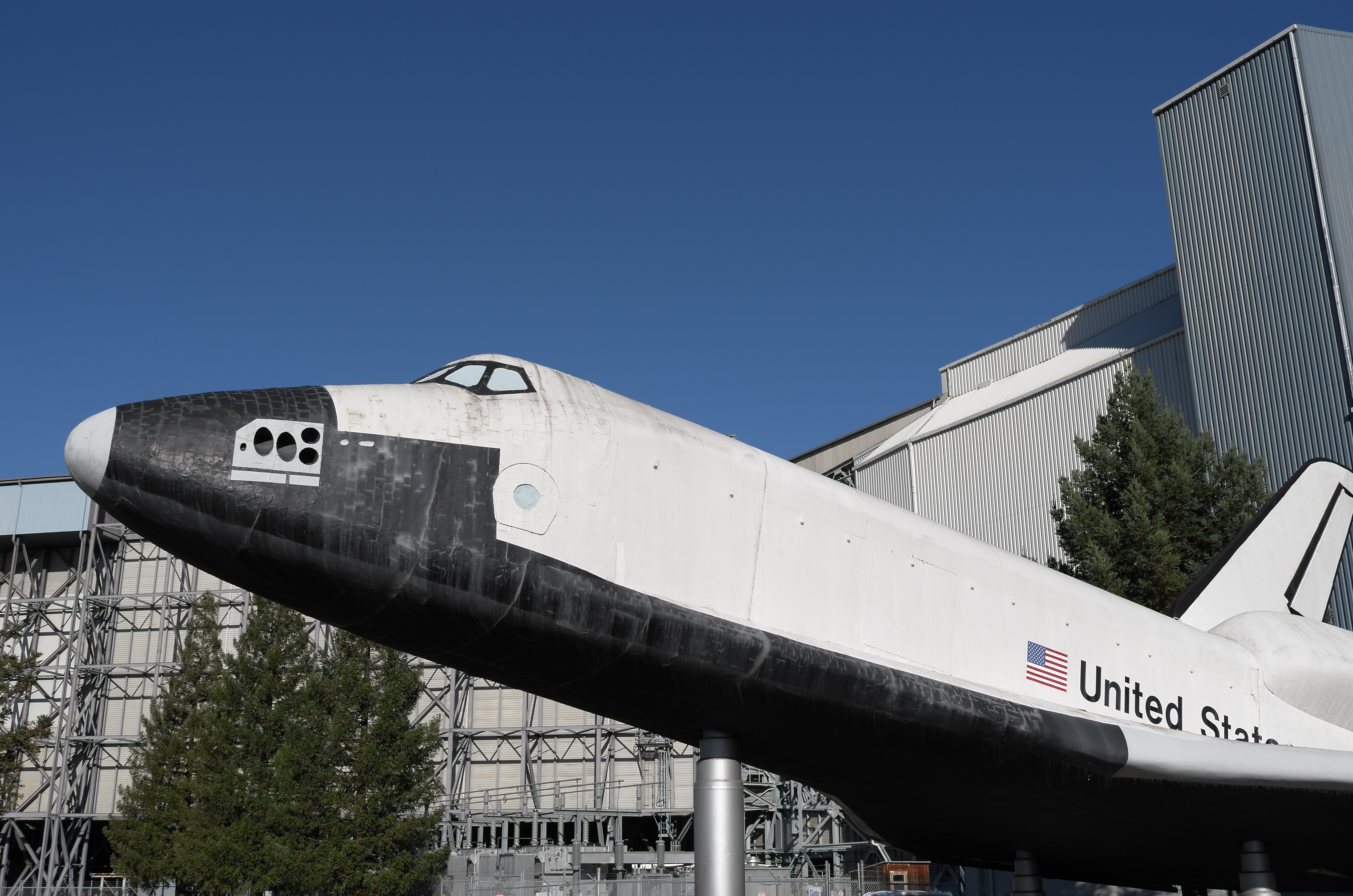 Show EXIF
Aperture: ƒ/6.3
Camera: LEICA X2
Taken: December 23, 2014
Flash fired: no
Focal length: 24mm
ISO: 100
Shutter speed: 1/1000s
Dead Tech:  The Archaeology of the Future