Art in Public Places 
Last weekend the city of Palo Alto closed University Avenue to auto traffic to host an arts fair.  Although I'm not a fan of abstract art and can claim no expertise on the subject I know what I like and I was mesmerized by this work.   I thought it was absolutely thrilling.  It moved me more than any work by Jackson Pollock or Mark Rothko.
Spellbound I stopped to take a picture. The artist, Christine Hausserman, admonished me for photographing her work without first asking permission.  She said I was being quite rude.  I asked her why she objected and she explained that her work could be replicated by studying photos of it.  Really?  I mean; Really?  I have basic culinary skills. I can find my way around a kitchen and can follow a recipe.  But that doesn't make me Gordon Ramsay, not even close. 
But Christine if your art is so easy to reproduce, and I doubt that it is, perhaps you shouldn't set it up in public places such as the middle of Palo Alto's University Avenue where it's bound to draw attention.  And why show pictures of it on your Facebook page?  Photographs don't capture the power of your work.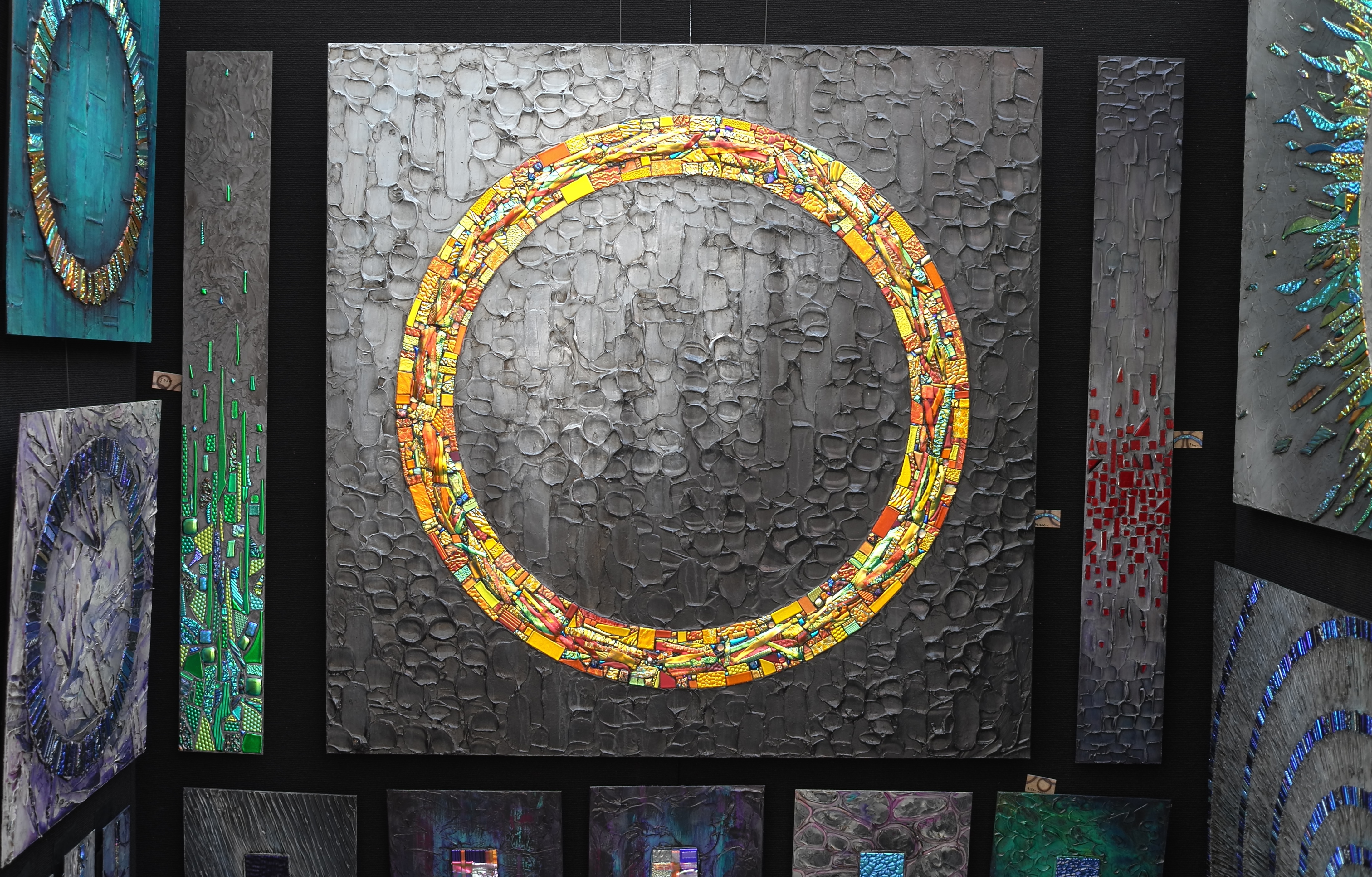 Show EXIF
Aperture: ƒ/3.5
Camera: LEICA X2
Taken: August 27, 2016
Flash fired: no
Focal length: 24mm
ISO: 100
Shutter speed: 1/80s