Apple Store Palo Alto
I'm posting this from inside the Apple Store in Palo Alto, California and I must say that I'm disappointed.  When I saw the display out front I was expecting Halloween treats.  You know, candy corn, peanut butter cups shaped like little pumpkins and candy apples.  All the good stuff.  No such luck!  The man in the orange shirt and yellow vest was handing out flyers.  It seems that the romance had gone out of the relationship he'd once enjoyed with a subcontractor to Apple Computer.  I'd never heard of the subcontractor before. 
I'm no Dr. Joyce Brothers but I know a thing or two about broken friendships so I decided to give the guy in the orange shirt a bit of free (unsolicited) advice.  I said; If you're in a toxic relationship be it professional, personal or romantic, the thing to do is simply walk away and find something better.   Put down those flyers and go.  Find a new employer or even a new career.  Build a new and better life for yourself and your family.  The world awaits and new adventures beckon.  It won't be easy, nothing worthwhile ever is, but just think how much better you'll feel in a year or two when you realize that you've explored new and exciting opportunities!
The man in the orange shirt didn't say a word.  He just smiled and nodded uncomprehendingly.  I'm not sure if he speaks English.  Or perhaps I'm not cut out to be a motivational speaker.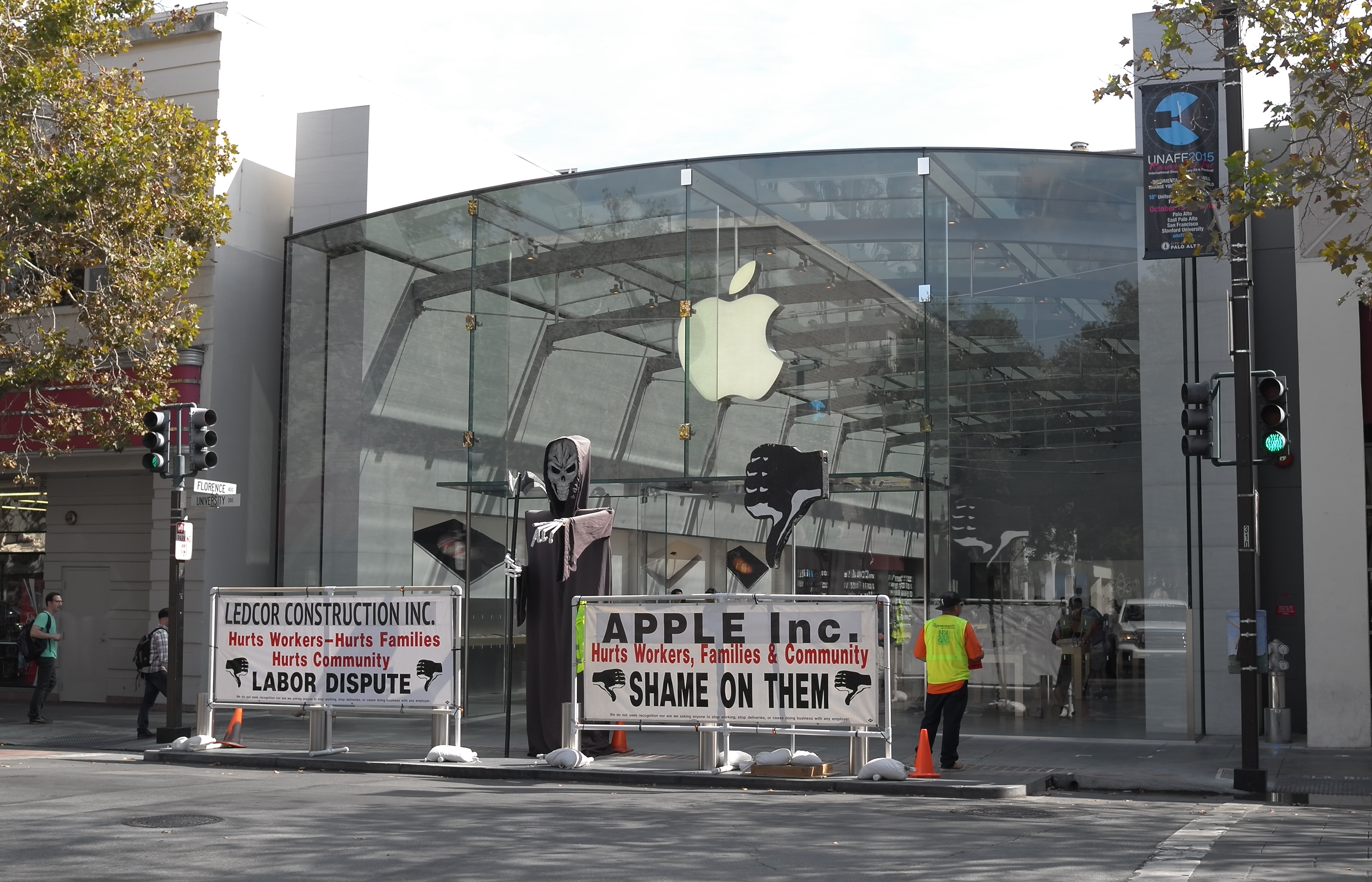 Show EXIF
Aperture: ƒ/5
Camera: LEICA X2
Taken: October 14, 2015
Flash fired: no
Focal length: 24mm
ISO: 100
Shutter speed: 1/400s