1955 Gullwing Mercedes-Benz
This is a model year 1955 Gullwing Mercedes-Benz 300 SL.  Over the last 61 years automotive technology has advanced by lightyears.  But how far have we progressed in style and elegance?  Judging by the Gullwing we may have regressed.  For coolness it beats any of the 2016 cars.
This photo was taken at the Academy of Art University where students spend four years studying the designs of the past to bring the more successful elements into the future.  The Academy is open to the public two days a week.  Admission is $10 and all proceeds go to support the Boys and Girls Club.  The staff couldn't have been nicer, I had to remind them to charge me the entry fee.   I'm not even a "car person" but I had a wonderful time.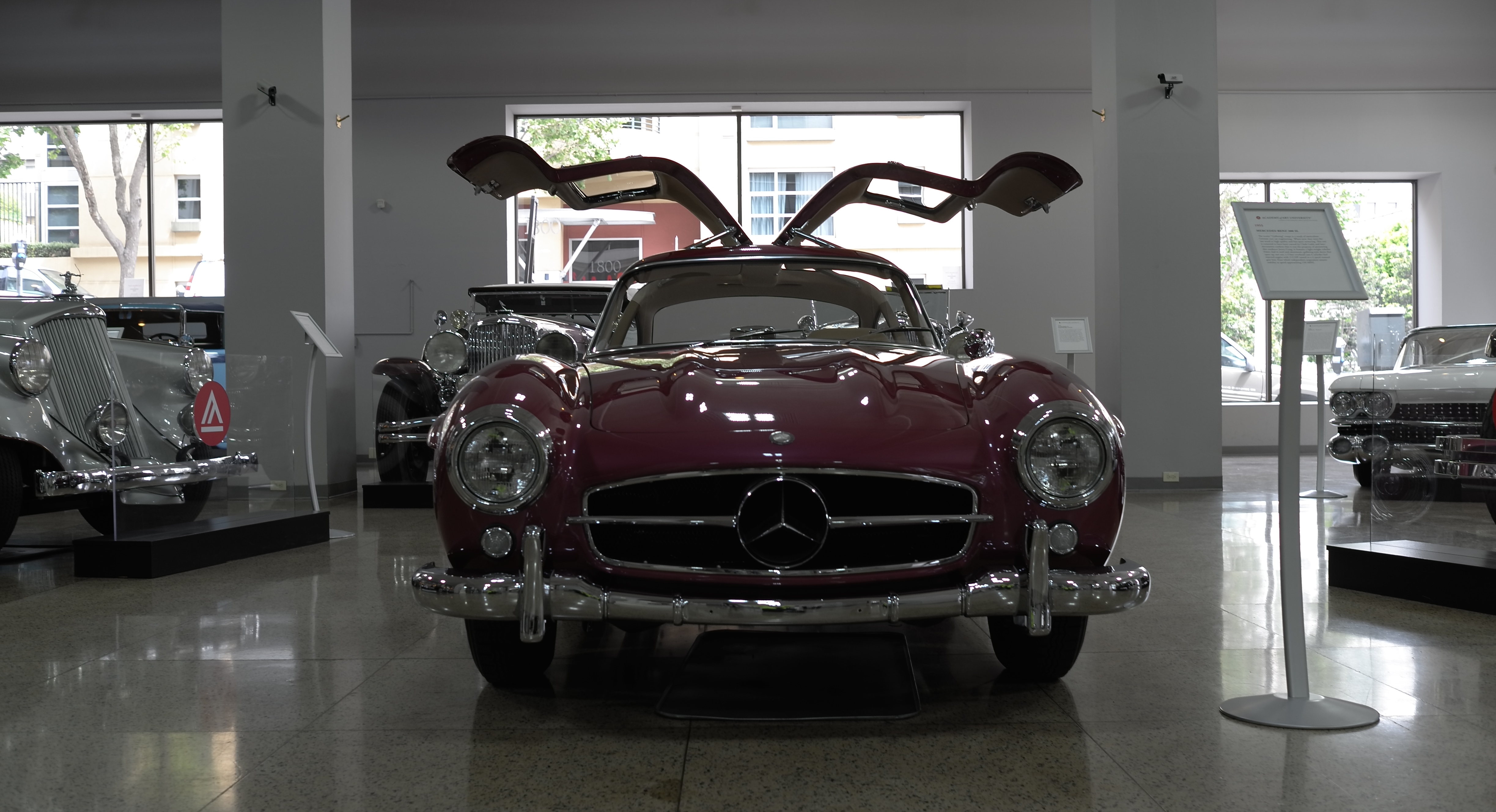 Show EXIF
Aperture: ƒ/4
Camera: LEICA X2
Taken: May 3, 2016
Flash fired: no
Focal length: 24mm
ISO: 100
Shutter speed: 1/60s
1955 Gullwing Mercedes-Benz